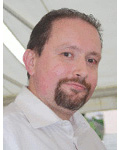 Where do we come from ?
Lutin Technologies™ was born in 2013, founded by Julien DANET, a highly-skilled engineer counting more than 20 years experience in the domain of new technologies
---
Our values
Lutin Technologies™ wants to bring to you the best of the technology.
Always the best quality for our products.

Always the best quality of service.

Friendship and best cooperation with all people. This value is best supported by the project Warkawater, which creates towers to grab water from the air in desert regions.
---
Copyright
© All rights of the actual website are reserved to Lutin Technologies™.
The photos of persons are the exclusive property of the people represented on these photos, who have accepted the use of these specific images by Lutin Technologies™. The persons whose photos are published on this website may, or may not , agree about the use of their image outside of this website: please feel free to ask them at Cette adresse e-mail est protégée contre les robots spammeurs. Vous devez activer le JavaScript pour la visualiser. .
The logo, photos (except those of persons) and screen captures are the exclusive property of Lutin Technologies™ or its founders.
Some images or photos may be free : contact us at Cette adresse e-mail est protégée contre les robots spammeurs. Vous devez activer le JavaScript pour la visualiser. to learn more about the image or photo that interests you.
---
Legal id
RCS Luxembourg : B 178 246 - IRS id : 2013 2425 923 - VAT id (UE) : LU 2622 1218 - Bank account : BIC (Swift) : CELLLULL - IBAN : LU41 0141 2483 7110 0000